Firstly, may I introduce myself as Centenary Club Captain for 2023, please let me extend a very warm welcome to you all.
It is an honour and privilege to have been asked to represent this club as Captain, during our Centenary year a club that is continually growing, moving forward with an eye on redevelopment which will enable us all to continue as one of the finest golf clubs in the area, for our members, guests, and visitors to come and play for another 100 years.
As we move forwards in to a new, exciting and challenging period the future is bright at our club and I'm sure you look forward to the new golfing year as I do.
I would like to thank Tom Wilkinson for agreeing to be my Vice-Captain for the coming year, together we will work hard for the team and the club in general, we look forward to engaging with members and visitors alike.
I would also like to wish our Lady Captain Lesley Brown, Seniors Captain John McGough and Junior Captain Morgan Baily, the very best for the coming year, please give them your support both on and off the course.
My chosen charity for this year is the Solan Trust, a cancer organization set up in 2015 to support families of cancer sufferers, they are based in Spennymoor.
I would like to thank our tireless committee, Neil and the greenkeeping staff, also the bar staff Heather and Ange for their continued support throughout the year and wish everyone who comes to South Moor the very best.
Yours In Golf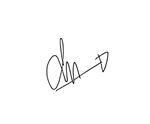 Ronnie Fraser
Club Captain 2023