COURSE RE-OPENING NEWS
Monday 29th March 2021: This roadmap out of lockdown included the re-opening of golf courses from no earlier than 29 March 2021. This date is wholly contingent on the data supplied to government and is subject to change if the government's four tests are not met.
South Moor Golf Club will continue to work within the guidelines given by England Golf and the Government.
We ask all members to respect those rules also.
Tee booking will be mandatory through the BRS system and if you are booking a tee and are unable to play then please use the system to cancel that booking. If not, you are denying another player/visitor the opportunity of that time slot. We are reviewing the tee remotely through the camera system and have noticed this trend increasing recently. Any issues with booking/cancelling please contact Albert on 0771 888 3945.
Bunkers :- when in play the following rules apply :
Mark your ball. Take a preferred lie within 6 inches
Place your ball, don't drop
Play your shot
Clean bunker with your feet on exit
Greens: Do not touch the flag, leave it in the hole. Cups are upside down in hole, to minimise hand contact.
Practice Areas:- We are reopening the practice area in a strictly limited capacity. Please be aware that only the grassed areas can be used and ONLY 4 persons at any one time can be allowed beyond the gates. Players are asked to collect and remove all of the balls they use wearing a glove to pick them up in case any have been missed by the previous players. We ask that members observe these conditions and also following social distancing guidelines at all times.
Professional Shop:- It will be mandatory for a face covering to be worn on entering the Professional Shop at South Moor Golf Club. Please note that there are no 'exceptions' to this rule for any reason until further guidance is issued from the Government.
Please abide by the following rules :-
Social distancing rules must be strictly adhered to at all times.
1. Book your tee time up to 3 days in advance through BRS App or website ONLY. Similarly in 2 or 3 or 4 balls enter ALL names to confirm your game. Can we also stress that if you book a tee time, then don't require it, please cancel it, and allow somebody else to play.
2. Under new government rules, the following groupings will be permitted upon resumption of play:
• Individuals playing golf on their own.
• Two balls comprising of individuals from different households. Three or fourballs are allowed.
3. Arrive 10-15 minutes prior to your booked tee time.
4. Go straight to tee, walking in front of clubhouse, await your turn and play.
5. Once finished, exit above 18th green, put your equipment into car.
Locker Rooms:- From Saturday 25th July 2020, members will be able to use the locker rooms for storage of their equipment only, changes of clothing is still not permitted. Please do not touch any other locker except your own.
Bar and lounge:- We are pleased to announce that due to the restrictions changing to allow indoor mixing the clubhouse will reopen with the following core hours:
Monday 7th June – Closed
Tuesday 8th June – Closed
Wednesday 9th June – 12noon till 7pm
Thursday 10th June – 12noon till 5pm
Friday 11th June – 12noon till 6pm
Saturday 12th June – 12noon till 7pm
Sunday 13th June – 12noon till 7pm
Please be aware that these hours will be altered at short notice based on usage and demand, Further hours will be published when known.
Toilets used will be :-
Male- locker room toilets or disabled toilet at entrance to clubhouse.
Ladies – locker room toilets.
Facilities Unavailable :-
All litter bins will be covered up, please take your rubbish home.
Other Rules :-
We expect tee usage on an evening, and weekend to be really heavy, you will be limited to booking 1 group only, no sweeps will be pre-booked.
On course we will have rangers, to check membership is valid, and making sure distance rules are being adhered to.
The message we would like to get across is these rules are in place for a reason, and we HAVE to abide by them.
Anybody flouting them will be asked to immediately leave the course, and their membership reviewed.
Club is also invoking a code of conduct for members, with a discipline code as part of it. This will be posted around the clubhouse as soon as possible.
Actions like these could lead to the course being closed again, we have to treat this seriously.
In time we would expect some of the rules above would start to be relaxed, we will be in contact, once we receive further information.
Government Guidance :-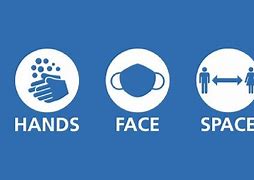 The Link to the Official Website is:- https://www.gov.uk/coronavirus
Organisations have come together to help golf in the UK during the COVID-19 crisis and, through the All-Party Parliamentary Group for Golf, to work with Government to promote safe golf: