North of England Under 14's Junior Strokeplay Championship
31st July – 2nd August 2019.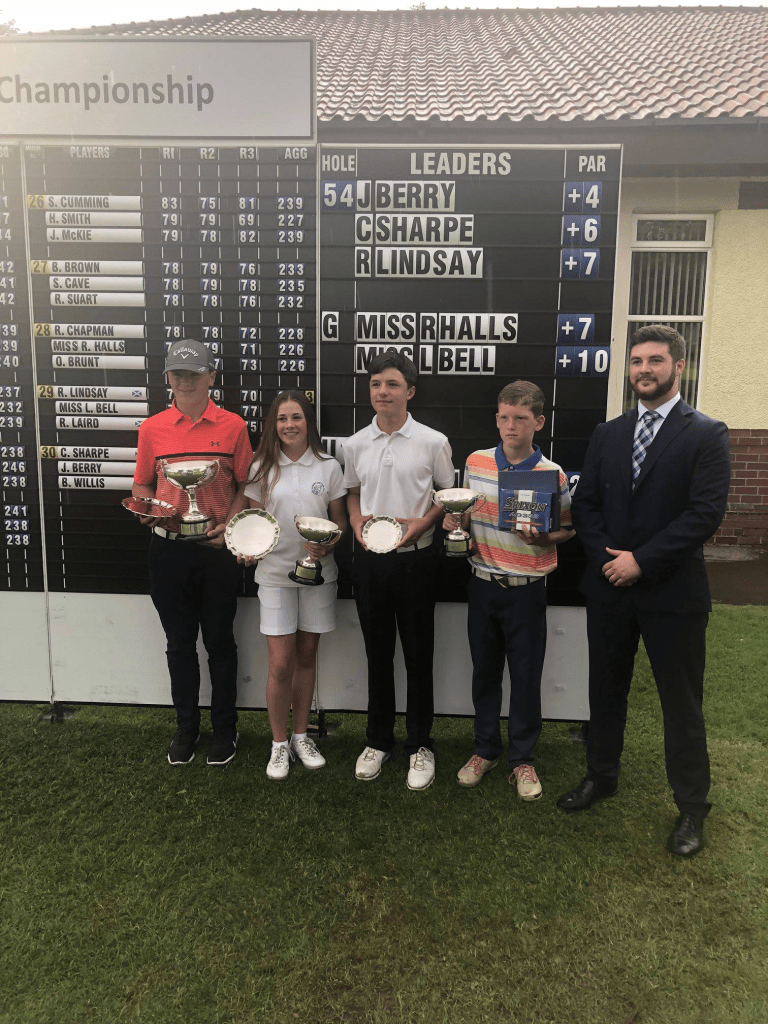 In 2018 we ended up with 93 players.
Entries are now up to 61, 66% of our field, from all over the UK and Europe,with 7 weeks to go, and the usual late rush to enter.
Dates are 31st July – 2nd August 2019, with a practice day on 30th July for all competitors.
Prize allocation and Entry Form available here :-
http://www.northofenglandu14golf.co.uk/
With Event sponsorship from Srimger and Oakes, a part of St James Place Wealth Management, and Rossall School, the event looks to grow again in 2019.
We will be looking for volunteers and helpers for the event to come forward soon, with a bumper field, plenty of help will be required!!!