North of England Under 14's Junior Strokeplay Championship
.Wednesday, 29 July – Friday, 31 July, 2020 
The Entry Form and other information can be found on the following link:-
http://www.northofenglandu14golf.co.uk/
A hard fought win for defending champion Josh Berry with scores of 74 & 69 for a 143 total in 2019.
The event cannot succeed without the hard work of all our volunteers and helpers, thanks to all of you.
Massive thanks to our sponsors, Scrimger and Oakes, together with Rossall school.
See you all again in 2020!!!!
Full details can be found here:- http://www.northofenglandu14golf.co.uk/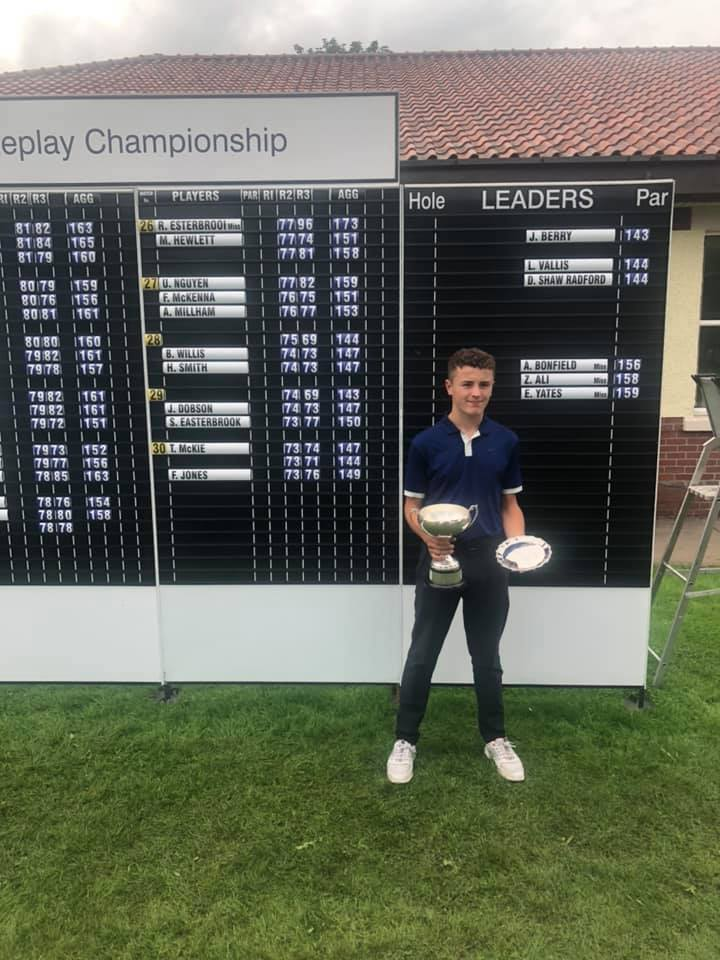 A meeting yesterday confirmed the event will take place 29th July – 31st July 2020. We already have a field of 58 players, and expect that quickly to move to the max of 90. 
Prize allocation and Entry Form available here :-
http://www.northofenglandu14golf.co.uk/