North of England Under 14's Junior Strokeplay Championship
.Wednesday, 29 July – Friday, 31 July, 2020 
The Entry Form and other information can be found on the following link:-
http://www.northofenglandu14golf.co.uk/
 A hard fought win for defending champion Josh Berry with scores of 74 & 69 for a 143 total in 2019.
The event cannot succeed without the hard work of all our volunteers and helpers, thanks to all of you.
Massive thanks to our sponsors, Scrimger and Oakes, together with Rossall school.
And lastly, the efforts of Roy Case to help us continually grow the event, he has become a valuable friend to the club.
See you all again in 2020!!!!
Full details can be found here:- http://www.northofenglandu14golf.co.uk/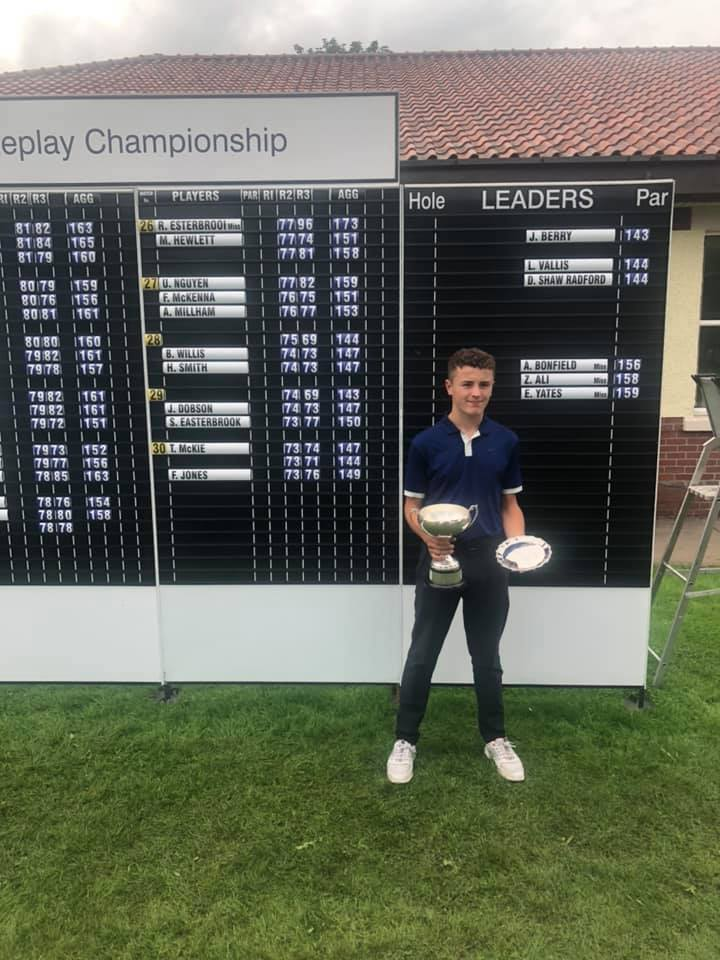 Entries have now closed for the 2019 Championship. Entries have been received from to date from 23 English counties, plus 4 from the Scottish counties of Aberdeenshire, East Lothian, Fife and Renfrewshire, 1 from the county of Flintshire in Wales,1 from the Netherlands, and 1 from Belgium. The entries received to date include 19 girls [21%] and 19 players under 12 years of age [21%]. More than half of the entries received are from 37 clubs situated in the North of England, with 16 entries from 12 clubs in the Midlands, 19 entries from 14 clubs in the South East, and 3 entries from 1 club in the South West. Just short of half of the field are single figure handicap players [49%], and 70 are Category One or Category Two players [76%]. The average handicap of all the players currently standing at 10.0. There are currently 3 players in the field under ten years of age.
Prize allocation and Entry Form available here :-
http://www.northofenglandu14golf.co.uk/