Open Competitions at other courses can be found on the following links:-
https://www.golfempire.co.uk/club/durham-clubs.htm
https://www.golfempire.co.uk/club/northumberland-clubs.htm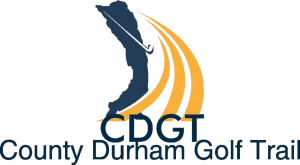 The County Durham Golf Trail had it's inaugural year in 2018 and we're now looking ahead to our third year in 2021 after we were forced to cancel the 2020 tournament week.
County Durham Golf Trail (cdgt.co.uk)
Our trail tournament week in 2021 commences at South Moor GC on Sunday July 11th and closes at Brancepeth Castle GC on Wednesday July 14th.
Entry fee for the four day event is £180.00 per pair.
2021 Tournament dates are; South Moor GC  Sunday July 11th @ 11.30, Beamish Park GC Monday July 6th @ 10.30, Blackwell Grange Tuesday July 8th @ 10.30, Brancepeth Castle GC Wednesday July 14th @ 9.30.
Durham County Golf Union Juniors PATRONS DAY EVENTS 2021

Contact Peter Greenwell: juniorpatrons@durhamcountygolfunion.co.uk: 07767 462415
Local Courses have requested us to advertise their open competitions which can be found on the following links:-
Appleby golf Club – https://www.applebygolfclub.co.uk/open-competitions
Barnard Castle Golf Club – https://www.barnardcastlegolfclub.org/diary/opens-competitions/
Beamish Golf Club – http://www.beamishgolf.co.uk/visitors/
Bellingham Golf Club – BRS Online Golf Tee Booking System for Bellingham Golf Club (brsgolf.com)
Bishop Auckland Golf Club – https://www.bishopaucklandgolfclub.co.uk/page.aspx?pid=50247
Blackwell Grange Golf Club- http://www.blackwellgrangegolf.com/open-dates/
Brancepeth Castle Golf Club – http://www.brancepeth-castle-golf.co.uk/page.aspx?pid=27494
Castle Eden Golf Club – http://castleedengolfclub.co.uk/page.aspx?pid=54993
Crook Golf Club – http://crookgolfclub.co.uk/opens/                                                                                                      
Durham City Golf Club – http://www.durhamcitygolfclub.co.uk/page.aspx?pid=22227
Garesfield Golf Club – https://www.garesfieldgolfclub.co.uk/opens/
Gosforth Golf Club – https://www.gosforthgolfclub.co.uk/page.aspx?pid=48871
Hartlepool Golf Club – http://www.hartlepoolgolfclub.co.uk/page.aspx?pid=57033
Heworth Golf Club – https://www.theheworthgolfclub.co.uk/open-events
Hobson Golf Club – https://www.thehobsongolfclub.co.uk/2020-opens/
Houghton-le-Spring Golf Club – http://www.houghtongolfclub.co.uk/hlsgc-opens/
Ingleby Barwick Golf Academy – https://www.inglebygolf.co.uk/
Matfen Hall Golf & Country Club – https://www.matfenhall.com/experience/golf/matfen-golf-opens/
Prudhoe Golf Club – https://prudhoegolfclub.co.uk/opens-2020/
Ramside Hall Hotel & Golf Spa – https://www.ramsidehallhotel.co.uk/golf/
Ravensworth Golf Club- http://www.ravensworthgolfclub.co.uk/2016%20Opens.html
Romanby Golf & Country Club – https://www.romanby.com/golf/opens/
Roseberry Grange Golf Club – https://www.roseberrygrange.com/club-opens
Ryton Golf Club – https://www.rytongolfclub.co.uk/open-competitions-overview
Seaham Golf Club – http://www.seahamgolfclub.co.uk/fixtures/opens/
Seaton Carew Golf Club – https://www.seatoncarewgolfclub.co.uk/page.aspx?pid=36379
South Shields Golf Club – http://www.ssgc.co.uk/club-opens-competitions/
Tynemouth Golf Club – https://tynemouthgolfclub.com/page.aspx?pid=24843
Tyneside Golf Club – http://www.tynesidegolfclub.co.uk/golf/opens/
Warkworth Golf Club – https:/www.warkworthgolf.club/2020-open-competitions/
Wearside Golf Club – https://www.wearsidegc.co.uk/wearside-opens
Whitburn Golf Club – http://www.whitburngolfclub.co.uk/page.aspx?pid=17386
Woodham Golf& Country Club – https://www.woodhamgolfandcountryclub.co.uk/