Open Competitions at other courses can be found on the following links:-
https://www.golfempire.co.uk/club/durham-clubs.htm
https://www.golfempire.co.uk/club/northumberland-clubs.htm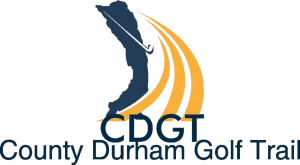 The County Durham Golf Trail had it's inaugural year in 2018 and we're now looking ahead to our fourth year in 2022 after we were forced to cancel the 2020 tournament week.
County Durham Golf Trail (cdgt.co.uk)
The main organiser is now John Davidson ( Tel 07979 823899 )
Please note that we accommodate any possible pair/team – 2 Gents, 2 Ladies or a Mixed pairing. In 2021 we had 18 Gents, 19 Mixed and one all Ladies team.
Our trail tournament week in 2022 will commence at South Moor GC on Monday July 11th and close at Brancepeth Castle GC on Thursday July 14th
Durham County Golf Union Juniors PATRONS DAY EVENTS 2021

Contact Peter Greenwell: juniorpatrons@durhamcountygolfunion.co.uk: 07767 462415