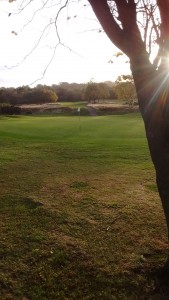 2019 – 2020 Winter Warmer Series
begins on Wednesday 9th October 2019
Our first Winter Warmer series was proven to be great fun with some unusually mild days along the way !
The top 5 scorers all qualify for free entry into the grand final and a chance to win our Wintery trophy and the £75 first prize.
There's prizes for the top 3 scores in each qualifier as well as the pro's two's sweep where each two scored guarantees a £10 voucher redeemable on the day.
Entries are welcomed from Ladies as well as Gents.
For list of qualifiers, please refer to our 'Open Results' page.
After last year's exciting Winter Warmer Series, SMGC & South Moor Bistro are again staging a Winter series where the top five from each qualifier qualify for a grand final where the winner will receive a great prize and trophy. Entrance is £9 for members and £15 visitors and this includes either a bacon butty and tea/coffee pre round or soup and roll afterwards.
Qualifying dates for this Stableford competition are;
Wednesday October 16th
Wednesday November 6th
Wednesday December 4th
Wednesday February 12th
Wednesday March 11th – All matches suspended in 2020 due to the Coronavirus (COVID-19) pandemic
Grand Final April 8th Play from yellow/red tees, full handicap allowance up to 28 gents, 36 ladies. – All matches suspended in 2020 due to the Coronavirus (COVID-19) pandemic