2021:- For the full results of this year's MacKenzie Masters Competition, please see the following link:-
usmasterstexasscrambleco.uk/southmoorresults.htm
2020 MacKenzie Masters Competition:-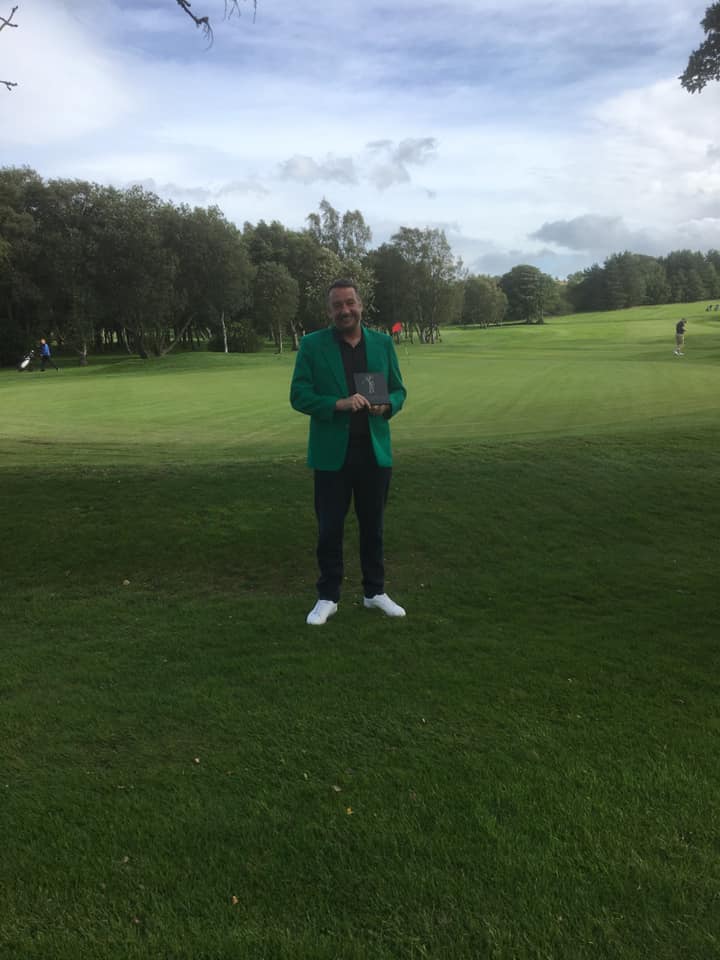 Team player Paul Davison used all his skills to post a sub par round and 40 points which pipped the next three players who posted 39.
Congratulations to Paul who takes the green jacket, champions trophy and £100 prize.
Prize winners are listed below but the club would like to thank both members and visitors for taking part.
1st P Davison 40 pts £100 voucher
2nd J Atkinson 39pts (B9) £75 voucher
3rd S Bellows 39pts (B6) £50 voucher
4th M McSkelly 39pts £25 voucher
Nearest pin 1st D Scarr dozen Pro vs
Longest drive 18 S Reynolds dozen Pro vs
Many thanks also to all of those who took part in the 1st tee bet today. £173 was raised for junior funds, well done to all who contributed.
2020 qualifying dates were:
SUNDAY 14th June:-
Thanks to the 79 players who entered. This generated a prize pot of £156.00 (plus £25 rollover 2's from last week) which is broken down as follows.
1st Prize – £60      Mr Neil Irvin
2nd Prize – £35    Mr Stewart Carr
3rd Prize – £22     Mr Ray Armstrong
2's Winner – Michael McSkelly (£64) with the only 2 of the day on the 1st hole.
Grand final on Saturday 12th September.
Now in it's Fourth year in 2020, our tribute to course designer Dr Alister MacKenzie, is again sponsored by Heineken breweries. There are four qualifiers, the top ten scores from each qualifier gain free entry in the final where a field of forty compete for the £100 winners prize, the Heineken trophy and the all important honour of pulling on the MacKenzie Masters green jacket.
Format will be Stableford-Full Allowance (Qualifier)- WHITE Tees.
Future Dates For Qualifying
Morning times are always quick to go so if you prefer an early start we recommend you book your slot early !